Course Registration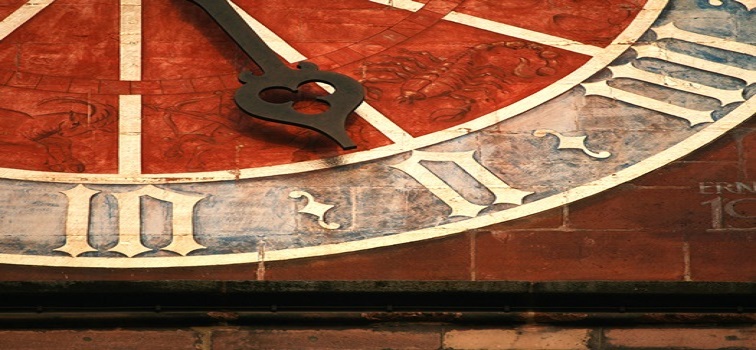 The Summer Semester 2022 will take place from Monday, 25 April through Friday, 29 July 2022.
You can find a detailed overview of the academic calendar including semester dates and holidays here.
Course Registration in the English Department

Course offerings for the Summer Semester 2022 were published on 19 January 2022 and can be accessed via the Campus Management System HISinOne or the department's course catalogue.
Registration Period Summer Semester 2022
Lectures, colloquia, and tutorials

First come, first served

14.02. – 24.04.2022 – completed


Seminars and Practicals

First registration period

14. – 20.02.2022 – completed


21.02. – 02.03.2022 – completed


Second registration period

03.03. – 03.04.2022 – completed

22. – 23.03.2022 – completed

04. – 05.04.2022 – completed


Waitlist processing (see below)

18. – 29.04.2022 – completed


Remaining Open Spots

First come, first served

16. – 17.04.2022 – completed


Hardship Claims (Härtefallanträge)

Scheduling issues etc. (see below)

14. – 20.02.2022 – completed


Master of Education (see below)

14.02. – 21.03.2022 – completed


Regular

24.03. – 03.04.2022 – completed

You can find instructions for course registration via HISinOne on the Campus Management Wiki.
Hardship Claim (Härtefallantrag)
If you determine before the beginning of course registration that you can only participate in one course, e.g. due to scheduling conflicts with courses from your other field of study or because other circumstances limit your flexibility, please file a hardship claim promptly on or after 14 February 2022.
If after the second allocation of places you have failed to get into a course which you need in order to graduate on time, you can file a hardship claim (Härtefallantrag) as early as 24 March 2022.
Students who aren't able to access course registration by the beginning of the official registration period should also file a hardship claim.
M.Ed. (only for the summer semester)
If, due to restrictions resulting from your other major, you are only able to attend one of the offered time slots in the Teilmodul "Ausgewählte Themenbereiche der Englisch-Didaktik", please file a hardship claim before the second allocation of places.
The relevant form can be found here.
Waitlist Process
After remaining open spots have been allocated, you may ask to be placed on a course's waitlist. To do so, please email the program coordinator your Matrikelnummer and desired course name. Possible admissions will take place in the first week of classes (so that you'll only miss one course session).
Allocation of Places
Spots in seminars and tutorials are assigned during the allocation phases (see above). We ask you to refrain from inquiring about your course selections until the allocation period is over. Please check the status of your course selections online in your HISinOne timetable (you will not receive a separate confirmation of registration).
The electronic allocation process is not first come, first served – selecting a course earlier does not raise the probability of getting a spot in a course. If more students have signed up for a course than there are spots, an automated lottery system will determine who gets in, taking into account the priority each student has assigned that course. If you decide you don't want to take a seminar or tutorial which you have successfully registered for, it is your responsibility to deregister from the course.
In order to achieve the ideal student–teacher ratio in seminars and tutorials, we initially limit the size at 15 students during the first allocation of places. If this is not enough to meet demand, it is possible to raise the maximum number of participants by five at a time, up to 40. Students can register for these additional spots starting in the second course selection period. Five spots are always reserved for transfer students, exchange students and students entering their first semester.
It is generally possible to audit any course that still has open spots. Please contact the professor by email to ask permission to attend their class. Once you get their permission, please forward their response, along with your student number, to studienkoordination@anglistik.uni-freiburg.de.
Deregistering Courses
You can only deregister from courses during their respective registration period. Once the registration period for a given course type has expired, you can no longer manually drop the class via HISinOne. If you wish to cancel your registration after the end of the registration period, please send an e-mail to studienkoordination@anglistik.uni-freiburg.de, stating the title of the course and your Matrikelnummer. Your registration will then be cancelled accordingly.
General Education (Ergänzungsbereich) and M15 (B.A.) & M5 (MiBNACS)
Bachelor's students taking English Department courses to fulfill their general education requirements as well as students wishing to register for M15 – Wissensvertiefung (B.A.) or M5 – Kulturwissenschaftliches Ergänzungsmodul may select courses with open spots after the second allocation of places.
General Information: Course Registration
What do I need in order to select my courses?
In order to register for courses, you need your university user ID and your password. You should have received your ID from IT services at the beginning of your studies. Students who have still not been assigned a student number or user ID from IT services by the beginning of the course registration period cannot participate in the online registration process. These students should contact lehrveranstaltungen@anglistik.uni-freiburg.de as soon as possible. You may need to attend your program's info session in the week prior to the beginning of the semester, or file a hardship claim.
Can I attend classes without registering for them?
Students may not attend classes for which they are not registered – regardless of whether they wish to receive course credit.
The electronic registration process applies for all courses: lectures, introductory seminars, upper-year seminars, master seminars, tutorials and colloquia. Registration through the professor is not possible.
Contact
If you encounter any problems with course registration or have questions concerning the process, please contact:
Sissy Bräuer, M.A.
KG IV, Room 4005
studienkoordination@anglistik.uni-freiburg.de
☎ +49 761 203-3332