Opportunities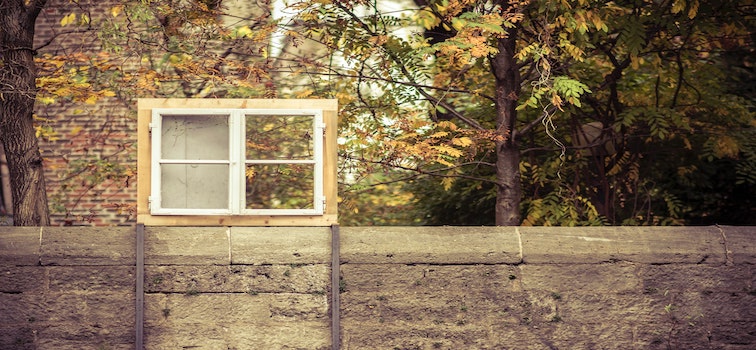 JobTeaser Career Center
What is the JobTeaser Career Center?
The website JobTeaser offers an online portal for students and recent graduates to search for internships, job opportunities, and career events. You can use the Career Center to find various national and international offers and events aimed at supporting your career search.
How can you use JobTeaser?
Thanks to JobTeaser's partnership with the Uni Freiburg, students can register for free (using their university email addresses) at https://uni-freiburg.jobteaser.com and access special offers from the university's partners.
Disclaimer
JobTeaser is a voluntary offer on an external website. Please note their terms of service and privacy policy. Career postings unrelated to the University of Freiburg can be accessed without registering at www.jobteaser.com.
Call for Papers
Alluvium | General Call for Paper 2021
The open acccess journal Alluvium publishes six issues a year, featuring short essays of around 2000–3000 words on key issues and emerging trends in 21st century writing and criticism
Abstracts (max. 250 words) outlining the proposed article can be sent to the managing editors. Please include a short bio-note.
Deadline: The intention is that all abstracts accepted up to the end of April 2021 will have a publication slot during 2021.
You can find the Call for Papers here
Past Opportunities
eisodos – Journal for Literature und Theory | Spring 2021
Students are invited to email short academic article submissions (ca. 7–10 pages) to the editors along with your name, university affiliation, and a short biography, either as Word or OpenOffice documents.
Deadline: 1. November 2020

You can find more information about eisodos as well as formal guidelines for submissions here.
Conferences
Seventh Annual Midwestern History Conference – "The Midwest at the Intersection of Past and Present" 
May 26 & 27, 2021 | Online
Proposal submission deadline: February 5, 2021
You can find further information about the conference and guidelines for proposals here
Past Opportunities
68. Studentische Tagung Sprachwissenschaft (StuTS)
November 19 - 22, 2020 | Online
B.A., M.A., and PhD students are invited to submit their topic proposals in the form of a short, informative abstract here
Deadline: October 12, 2020
You can find further information here
7th International and Interdisciplinary Conference for Students and Doctoral Candidates | Isolation and Globalization with Respect to the Current World Situation
02. – 04. Dezember 2020 | Bulgarian Cultural Institute "Haus Wittgenstein" in Vienna & Online
Please submit your talk proposal (title, language, and a summary of up to ten lines) alongside your name, degree program, university affiliation, and contact information (e-mail and telephone) here.
Deadline: 20. November 2020
You can find more information concerning the conference and its suggested subject areas (in German) here.
Internships
Full-Time Internship (39.5h/week)
Carl-Schurz-Haus Freiburg
Date: Beginning of March 2021 (with potential delays depending on Corona-related developments)

For further details and information on how to apply, please visit the 

CSH's website
Careers
Freelance Teachers of English as a Foreign Language
Carl-Schurz-Haus Freiburg
For further details and information on how to apply, please visit the CSH's website
Research Fellow specialized in American Studies (75% position)
English Department | University of Münster
Application Deadline: January 22, 2021
Start Date: As soon as possible
You can find more details and application information (in German) here
Research Fellow specialized in English Linguistics (50% position)
Institute of English and American Studies | University of Hamburg
Application Deadline: January 31, 2021
Start Date: April 1, 2021
You can find more details and application information here
Past Opportunities
Research Fellow specialized in British Cultural Studies 
Faculty of Philology/Department of English | Leipzig University
Application deadline: October 5, 2020
Start of employment: January 1, 2021
You can find details and application information here
Research Associate specialized in English Linguistics (19,5h)
Institut für Anglistik und Amerikanistik | Universität Hamburg
Application Deadline: November 13, 2020
Start Date: April 1, 2021
You can find more details and application information here
Research Fellow specialized in Applied Linguistics (50% position)
Department of English and American Studies | University of Potsdam
Application Deadline: November 30, 2020
Latest Possible Start Date: April 1, 2021
You can find more details and application information (in German) here
Max Kade Teaching Fellow
German Department | Colgate University (Hamilton, NY)
Application Deadline: December 7, 2020
Period of Employment: August 15, 2021 – May 15, 2022
You can find more details and application information (in German) here
Student teaching assistants for the supervision of U-National players during the German Football Association's selection process
Application Deadline: January 3, 2020
Start of Employment: August 2021
You can find more details and application information (in German) here
Research Fellow specialized in British and American Cultural Studies (20h/week)
Department of English/American Studies | University of Rostock
Application Deadline: January 4, 2021
Start Date: April 1, 2021
You can find more details and application information (in German) here
Research Fellow specialized in English Linguistics (29h/week)
Faculty of Arts and Humanities | Kiel University
Application Deadline: January 4, 2021
Start Date: April 1, 2021
You can find more details and application information (in German) here
PhD Positions
Up to six PhD Scholarships and 20 Memberships
International Graduate Centre for the Study of Culture (GCSC) | Giessen University
Giessen University's 

International Graduate Centre for the Study of Culture (GCSC)

, co- funded from 2006-2019 by the German federal government's Excellence Initiative, offers a three-year, structured PhD-programme in the study of culture.

Application deadline: February 1, 2021
Start: October 1, 2021
You can find details and application information here
Four PhD Scholarships
PhD program: "Gestalten der Zukunft: Transformation der Gegenwart durch Szenarien der Digitalisierung" | University of Oldenburg
Application deadline: February 7, 2021
Start: April 1, 2021
You can find details and application information (in German) here
Past Opportunities
PhD or Postdoc Position in Medieval English Literature and Culture
University of Bern
Application deadline: October 30, 2020
You can find details and application information here
PhD Position in Media Studies
Project: "PACT: Populism and Conspiracy Theory" | University of Tübingen
Application deadline: October 31, 2020
Estimated start of employment: February 1, 2021
You can find details and application information here
PhD Position in English and Linguistics (Research Project Transnational Periodical Cultures)
Obama Institute for Transnational American Studies | Johannes Gutenberg University Mainz
Application deadline: September 16, 2020
You can find details and application information here