Going Abroad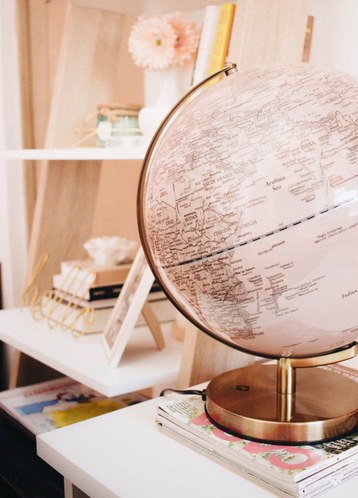 Study abroad is not a required component of the English curriculum in Freiburg. Nevertheless, time spent abroad can be deeply beneficial and can contribute to a well-rounded résumé, so we do our best to offer administrative and organizational support to those who wish to take advantage of the University's many Study Abroad offerings and integrate time abroad in their studies.
The University of Freiburg offers a miriad of programs abroad in Europe, North America, Australia, and Oceania, as well as numerous counseling services to help with preparation, application, and organization. Time spent abroad offers many advantages, particularly for those studying a foreign language. A semester or a year abroad may lengthen the time needed to complete your degree, but the linguistic improvement and particularly the cultural experience, encounters, and competence that may be won abroad offer great career qualifications as well as enriching personal development. As such, the English Department is also happy to officially acknowledge eligibility for support of study abroad during an Urlaubssemester (e.g. in respect to financial support via BAföG).
In addition to regular academic exchange semesters, we offer various other opportunities to spend time in English-speaking countries: shorter summer programs ("summer schools"), internships, and work/research stays (e.g. as part of the M.A. program) are easily organized, and can often be registered for university credit. In addition to the English department's Erasmus coordination, you're also welcome to seek information and other opportunities via the University's International Office as well as the Student Service Center. Furthermore, the Pädagogischer Austauschdienst (PAD) offers more information for those who wish to work as teaching assistants abroad.
In Europe
General information about the Erasmus program at the University of Freiburg.
1) Partner Universities
The English Department of the University of Freiburg has Erasmus partnerships with the following universities:
FRANCE
Université Lumière Lyon 2
Université Haute Bretagne de Rennes
IRELAND
University College Dublin
National University of Ireland, Galway
ROMANIA
Universitatea Alexandru Ioan Cuza, Iasi
SPAIN
Universitat de Lleida
Universidade de Santiago de Compostela
University of Sevilla
SWEDEN
UNITED KINGDOM
University of Aberdeen
University of Birmingham
University of Dundee
University of Durham
University of Edinburgh
University of Kent at Canterbury
University of Manchester
University of Sheffield
University of Southampton
University of Surrey/Guildford
Furthermore, the International Office offers information about and contact to other English-speaking universities.
Experiential reports from former study abroad students are available on ILIAS or in the Erasmus coordinator's office.
2) Information Sessions
Students of English interested in studying abroad via Erasmus are required to attend two annual information sessions. Attendance is a necessary part of the application process, as the precise details of the application procedure are explained during the info sessions.
The information sessions for the academic year 2023/24 – this includes both the 2023 Winter Semester and the 2024 Summer Semester – will take place on
Monday, November 28, 2022, 6:15-7:45pm and
Monday, December 5, 2022, 6:15-7:45pm
and will be held via Zoom.
In order to attend the information sessions, please register via e-mail by November 25 at 6pm with the Erasmus coordinator at erasmus@anglistik.uni-freiburg.de
Attendance at the first information session is a necessary prerequisite for attendance at the second. Information on how to access the Zoom conference will be sent via email on Monday, November 28 at 10am.
3) Application
All full-time (non-Eucor) students who have passed their Orientierungsprüfung are welcome to apply for an Erasmus stay via the English department. Students with a major or minor in English have priority; after the first application period, students from other programs may apply for the remaining slots. Applications are welcome from students of all B.A. programs, regardless of major or minor. Master students are also welcome to apply, but are not guaranteed to receive credit for courses taken abroad. Individual details are to be discussed with the Erasmus coordinator as well as the academic coordinator.
The procedure and details of the application process are outlined in the required information sessions (see above).
The application deadline for an ERASMUS exchange in the 2023/24 academic year will be announced shortly. If you are interested in remaining spots for the 2023 summer semester, you can get in touch with the English Department's Erasmus coordinator.
4) After Being Accepted
Please consult the University's information about the study abroad process.
Upon completion of your time abroad, course credit for classes taken abroad must be granted by the respective Prüfungsamt. In the case of English courses completed abroad, you must first discuss accreditation with the Erasmus Coordinator before requesting confirmation from the Head of Administration, Dr. Gert Fehlner (via the accreditation form). Once these steps are completed, you may apply for accreditation at the Prüfungsamt of the Gemeinsame Kommission (GeKo).
You can find the relevant form (in German) here.
Outside of Europe
Please consult the University's general information concerning exchange programs and study abroad.
Study Abroad During the M.Ed.
Please consult the School of Education FACE's information concerning school teaching assistantships and professional stays abroad, as well as financing time abroad (page available in German only).