Coming to Freiburg
ERASMUS+ & Global Exchange Programme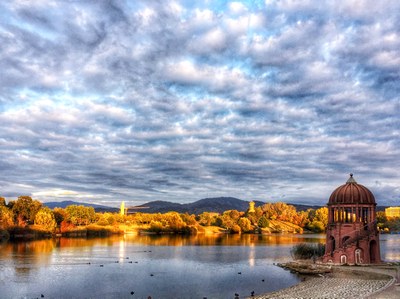 ► General information on the Erasmus programme at the University of Freiburg
► General information on the Global Exchange Programme at the University of Freiburg
DEPARTMENT-SPECIFIC INFORMATION FOR INCOMING STUDENTS OF ENGLISH – STUDYING IN FREIBURG
---

ECTS
Students generally complete 30 ECTS per semester, or 60 ECTS each academic year. Each class session usually lasts 90 minutes and is equivalent to 2 semester hours. Every course is also assigned a set number of ECTS points depending on its scope and length. The University of Freiburg leaves it up to exchange students to decide how many ECTS points they complete per semester. As such, it's particularly important to consult with your home university before the semester begins. Other universities often have precise guidelines concerning how many ECTS points must be completed in particular subject areas.
In the English Department, most lectures give 2 or 3 ECTS, seminars and tutorials between 3 and 6 ECTS. You can find out how many ECTS a particular course carries either by checking on HISinOne or by asking the Erasmus coordinator. This number of points is not flexible. If you need more ECTS than those offered by a particular course, you must register for an additional course.
Before the semester begins, it's especially important to contact your home university and determine if your coursework should be graded on a pass/fail basis or if you need a number grade.

Course Times
Most courses begin "c.t." (= cum tempore), i.e. quarter past the listed time.
For example: "Pragmatics", 10-12 c.t.: class begins at 10:15 and ends at 11:45.
In some exceptional cases class begins "s.t." (=sine tempore), i.e. at exactly the time listed.
For example: "Pragmatics", 8:30-10 s.t.: class begins at 8:30 and ends at 10:00.

Course Rooms
In the KG buildings (KGI, II, III and IV), the course rooms are numbered in accordance with the following system:
R 1234 = KG1, 2nd Floor, Room 34
Other course rooms regularly used by the English Department are in Breisacher Tor, Peterhof, Hermann-Herder-Straße or Wilhelmstraße. The university map will help you find them.

Attendance
Generally you're allowed to miss two sessions per course in the summer semester and three in the winter. If you miss more sessions than allowed, you can't recieve credit for the course. Should you be unable to attend a class session, you should inform your instructor per e-mail as soon as possible. In the case of a longer illness, students are required to present a doctor's note. Furthermore you should contact your instructor in order to stay up-to-date with course material. 
ENGLISH DEPARTMENT COURSE OFFERINGS
---
Prerequisites
As a necessary prerequisite for participation in the English department's courses, students are expected to speak English at a B2 level or better as described by the Common European Framework of Reference (CEFR). This ensures that all participants will be able to follow course material without particular difficulty. Provided you only expect to take courses in the English department, no German knowledge is required, except in the case of translation courses, which are based on translating between English and German. Students in these courses are expected to speak both English and German at a B2 level. All courses are taught in English.
The University's Language Teaching Center offers exchange students the opportunity to take one German language class (available for different language levels) and up to three regional studies classes in German free of charge per semester. 

Course Catalogue
You can find the English Department's course offerings either as a PDF document on our website or via the Campus Management Platform HISinOne (Studies offered > Show university course catalog). Course selection is only possible in consultation with the department's Erasmus coordinator. Please do not register for courses in the English department without having first contacted the Erasmus coordinator.
Before the Semester
Not all courses in the English department are open to exchange students. Before the semester begins, you must contact the Erasmus coordinator to request a list of specific courses available for exchange students. It's recommended that you choose your courses for the Learning Agreement Before Mobility based on this list. The Erasmus coordinator will then confirm your course selections and sign the Learning Agreement.

The Erasmus coordinator can reserve course slots for exchange students before the semester officially begins, but students are not officially registered until they have successfully enrolled at the university. At no point in this process are students guaranteed enrollment in their preferred courses.
As part of the Orientation Week for Exchange Students, we also offer an information and course selection session with representatives of the department. This event is recommended for any and all students who hope to take classes in English. The precise date and time of this event will be published here as the event approaches.
During the Semester
Course selections made before the semester are binding and can only be changed in exceptional situations and with the agreement of the Erasmus coordinator.
Six weeks after the semester begins, students are required to register their classes once more (in addition to their course selection before the semester) in order to receive (graded) course credit (Studienleistungen). This step applies to each individual course which is to appear on a student's transcript. You will receive a detailed step-by-step explanation of this process from the Erasmus coordinator, but registration of Studienleistungen is each student's individual responsibility. Students who do not register for Studienleistungen will not receive course credit.

After the Semester
After the end of the lecture period, students may still have to write exams or submit papers in order to receive course credit. Before you leave Freiburg, you must notify the Student Service Center of your exmatriculation. Furthermore, you are required to notify the city of Freiburg of your departure from your registered place of residence. If you need additional certifications concerning your time in Germany, e.g. a Certificate of Departure, please contact the University's EU office. Finally, it's important to ensure that your transcript is processed by your home university. Once all of your grades have been submitted – this can take until the end of the semester break – you can view your transcript via HISinOne and download it as a PDF. In order to have your trasncript verified, you must email it to the Erasmus coordinator, who will then send the complete transcript to your home university (via email or post, depending on your university's requirements).