Undergraduate Admissions
APPLICATION – ADMISSIONS TEST – ADMISSION
We are pleased that you're interested in applying to study in the English Department at the University of Freiburg! Below, you will find all the information you need to apply to our undergraduate degree programs:

First-year applicants interested in pursuing an undergraduate degree at the University of Freiburg's English Department must complete all steps of the application process, including an admissions test. The information below covers all relevant details related to the application and admissions process at the English Department.
Information concerning the application process for our Master's programs can be found under the respective programs of study.
We wish you best of luck with your application and look forward to potentially welcoming you as a participant in our language exam and as a new student!
Key Information at a Glance
Program Begin
Winter Semester
– Bachelor of Arts (major and minor)
– Double-Major Bachelor's
Summer Semester
– Bachelor of Arts (Minor)
Application Period
Winter Semester: 1 June – 15 July (B.A. Major and Minor & Double-Major Bachelor's)
Summer Semester: 1 December – 15 Janaury (B.A. Minor)
Standard Program Length
6 semesters
Language of Instruction
English
Costs
€161 student activity fee per semester for students from EU and EEA countries. No tuition fees.
Tuition fees for students from non-EU/EEA countries or for those pursuing a second undergraduate degree came into effect as of the 2017/18 Winter Semester. You can find more details here.
The Application Process at a Glance
Application


Online application via HISinOne
Registration for the admissions test via HISinOne
Participation in an online self-assessment to determine if English is the right field for you

Admissions Test
Participation in the admissions test – passing or failing the English Language Proficiency Exam
Admission
You'll receive a written letter of admission or rejection from the Registration Office (Studierendensekretariat) of the University of Freiburg
Enrollment
After you've received a letter of admission, enroll before the enrollment deadline at the Registration Office

This information only applies to first-year applicants. If you wish to apply for admission to a higher semester, please consult the section "Transfer Students" below.
APPLICATION
Online Application
---
The online application for undergraduate admission is to be submitted to the Student Service Center via the campus management system HISinOne. Applications are only accepted during the following windows:
1 June – 15 July for the Winter semester (B.A. major and minor & Double-Major Bachelor's)
1 December – 15 January for the Summer semester (B.A. minor)
Orientation Process
---
All university applicants in Baden-Württemberg are required to complete an online self-assessment test to determine if their chosen field is right for them. Please consult the University of Freiburg's orientation process info sheet (in German) for more information.
ADMISSIONS TEST
The English Language Proficiency Exam (admissions test) is a required component of the application and admissions process for all Bachelor of Arts programs in the English Department. The test generally takes place in mid-January for the summer semester and mid-July for the winter semester.
In order to take the admissions test, you must register for the exam during the registration period; this registration is separate from your application for a B.A. program. You can find information concerning possible exceptions below under "Alternatives to the Admissions Test."
There are no makeup test dates. Please be aware that it is your responsibility to attend your assigned exam time slot. If you are tardy to or absent from your exam slot, you will not be permitted to take the exam, regardless of whether your tardiness or absence is your own fault. As such, please plan a sufficient time buffer, particularly if you have to travel far to reach Freiburg.
Start of Studies 2024 Summer Semester
---
English Language Proficiency Exam dates for admission in the summer semester 2024 (B.A. minor only):
18 January 2024 | 1-2 p.m. | in-person: Werthmannstr. 4
18 January 2024 | 1-2 p.m. | online: Zoom
Start of Studies 2024/25 Winter Semester
---
English Language Proficiency Exam dates for admission in the winter semester 2024/25:
Registering for the Admissions Test
The required registration for the exam is generally open analog to the application period and takes place via the Campus Management System, HISinOne. Please note the additional information provided via HISinOne and consult the step-by-step guide to exam registration (in German) as necessary.

Registration Period

---
1 December through 15 January
1 June through 15 July

Please note that registration for and completion of the admissions test is not an application for admission to the university but must take place in addition to your online application.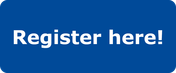 Admissions Test – General Information
Content
---
The English Language Proficiency Exam is computer-based and lasts 60 minutes. No prior studying is required, but for those interested in preparing for the exam, the best way is to read English newspaper and magazine articles. The test focuses on areas of grammar which are usually considered problematic for native German speakers. This includes tag questions, relative pronouns, modal verbs, subordinate clause structures, multi-word verbs, idiomatic expressions, word order, tense and aspect, etc. Furthermore, your reading comprehension will be tested with the aid of two longer texts. The exam questions are either multiple choice or fill-in-the-blank.
Mock Test
---
You can familiarize yourself with the format of the exam by taking our vintage mock exam; the answer key is available here.
Online Examination (with video supervision)
---
Prospective students have the option to take the exam online with supervision via video conference with the University of Freiburg's Zoom accounts. You will be asked to log into this conference under your legal name with a smartphone or tablet running the Zoom app. In this way, you'll be able to use your PC/Laptop exclusively to take the English Language Proficiency Exam. Supervision is carried out exclusively through live observation by university employees, i.e. no recording of your video feed or screen will take place. The purpose of this video supervision is, as with in-person supervision, a fair examination process by which attempts to complete the exam fraudulently can be recognized and prohibited.
In order to participate online, you must be able to guarantee the following technical provisions:
Availability of a smartphone or tablet with

the up-to-date Zoom app,
a functioning microphone,
speakers, and
camera

Adequate battery capacity of your smartphone or tablet for continuous participation in the Zoom conference for the complete duration of the examination, including a buffer period for the start and possible extensions of the examination period. We strongly recommend that you connect your smartphone or tablet to a power source during the exam, whether via power bank or outlet.
A stabile internet connection (wifi). If you wish to participate using mobile data, ensure that you can guarantee sufficient data volume (ca. 1.5GB/h).
Undisturbed workspace: It is your responsibility to ensure that you're not disturbed by third parties during the examination and that no third parties are present in your video image, as this could lead to the violation of their privacy/personal rights and could be interpreted as attempted examination fraud if a third party is visible in your workspace.
A second electronic device (PC/Laptop) for access to the examination
During the examination, each pair of supervisors is responsible for multiple exam participants. As such: multiple participants are being supervised simultaneously, as during an in-person examination. If individual observation becomes necessary, the respective supervisor will make the relevant participant aware of the situation. As such, in case of problems or suspicions of exam fraud, the supervisor will move with the participant into a breakout room and speak with them privately in order to clarify the situation. Supervisors will keep a record of the examination and record relevant situations in their protocol as necessary.
You must provide documentation of your identity before the exam in order to verify your participation. The necessary photographs will be deleted one week after your examination and are not permanently saved. You'll receive more detailed information concerning identity documentation along with confirmation of your test date by 20 July 2022.
On Friday, 21 July 2023 at 2 p.m. we will offer a test run of  the online exam procedure to provide you the opportunity to test the technical provisions and get to know the remote examination format. We strongly recommend that you take advantage of this advance opportunity in order to ensure that everything runs smoothly on your assigned test date.
In-Person Examination
---
The English Language Proficiency Exam will take place in the University of Freiburg computer labs at Werthmannstraße 4. You'll be able to enter the building through the entrance at Belfortstraße 14. You'll receive more detailed information via email along with confirmation of your test date after 15 July 2023.
Corona
---
If you are an at-risk person and/or pregnant, please contact the academic coordinator. We will ensure that you can take the test in a separate room.
Exam Results
---
You can view your test results via the application portal on HISinOne. You'll receive an email notification as soon as your results are available.
Alternatives to the Admissions Test
The only alternatives to the English Department's English Language Proficiency Exam are the TOEFL (Test of English as a Foreign Language) and IELTS (International English Language Testing System). No other certificates will be recognized.
Our recognition of your TOEFL/IELTS score in place of the admissions test is dependent on the exam date: Your test result may not be dated more than two years prior to the respective application deadline.
In order to take advantage of this alternative, you must submit a copy of your TOEFL/IELTS results to the Registration Office, together with your timely application (i.e. submitted before the application deadline). Test results submitted separately from your application and/or after the application deadline cannot be recognized as an alternative to the admissions test.
English Language Proficiency Exam score equivalencies – TOEFL/IELTS
ADMISSIONS
Eligibility
In order to be accepted into one of the English Department's undergraduate degree programs, applicants must achieve a minimum index score of 55. This is calculated by combining your score on the English Language Proficiency Exam plus your final Abitur grade or equivalent secondary school GPA.
Furthermore, you must have passed the English Language Proficiency Exam (with a score of 60% = 36 points or higher) in order to be considered by the admissions committee. If you haven't passed the test, we unfortunately cannot consider you for admission. Your test score and your school grades are given a weight of 1/3 and 2/3, respectively. As such, passing the admissions test does not necessarily guarantee admission. Admissions decisions depend rather on the basis of your test score with consideration of particular grades from your Abitur.
If you neither take the admissions test nor demonstrate equivalent knowledge as outlined under "Alternatives to the ELPA", you will not be considered for admission.
Example Weighting of Test Scores and Abitur Marks
To demonstrate how your test scores and Abitur marks will be weighted, we have provided you with an example.
Second Application
Applicants who have already been refused admission to an English program at the University of Freiburg may register once more for the admissions test and application process. (This second application is only possible at least one semester after the first application). A third application is not possible.
For more details about admissions criteria, see the documents in the next section.
Criteria for Admission
(All documents are available in German only.)
Transfer Students
Students who have accumulated sufficient ECTS credits in English studies at another post-secondary institution do not need to take the English Language Proficiency Exam. Please contact the English Department's Administration and Advising Office in order to find out which of your credits or courses are transferable. The Student Service Center has more information on transferring universities or changing programs.
International Students
Please see the information concerning your application and admissions process provided by the office of International Admissions and Services.
INFO SESSION
Once test results have been released this summer, the department will hold an information session on the program in English studies. This event will give you the opportunity to ask any questions you may have about the program and enrollment as well as to get to know the program coordinator. For first-semester students, the department will also offer further information sessions and events during orientation (the week before the semester starts).
Information Session 2023
---
TO BE ANNOUNCED |  | Zoom
You will receive an invitation to the information session via email, together with confirmation of your assigned test slot.
GENERAL INFO
The admissions process may change from semester to semester. As such, we cannot provide definite information more as one semester in advance, and ask you to contact us with concrete questions no sooner than one semester before your application. Please be sure to check this page shortly before your application in case admissions criteria have been updated.
Please bear in mind that the University of Freiburg is a brick-and-mortar university and that courses are expected to be held in person / on campus.
You can find answers to Frequently Asked Questions on the homepage of the University's Service Center Studium.
CONTACT
Sissy Braeuer, M.A.
English Department | Administration
Admissions Officer & Academic Coordinator

auswahlverfahren@anglistik.uni-freiburg.de
☎ +49 761 203-3332