Sulimma | North American Studies Section
Jun.-Prof. Dr. Maria Sulimma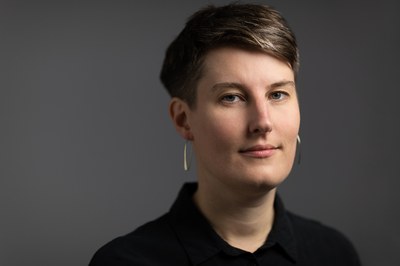 maria.sulimma@anglistik.uni-freiburg.de
she/her
☎ +49 761 203-3323
R 4007 | KG IV
Office Hours:
Semesterbreak office hours on July 26, Aug. 23, Sept. 20, Oct. 4 (2-3pm). In the Wintersemester 2023/2024 and the summersemester 2024, I am on research leave as a fellow of the FRIAS. A regular office hour cannot be offered. Contact me via email to set an appointment.

Research Interests
Popular Culture
Seriality
Feminist Media Studies
Television Studies
Gender and Queer Studies
(Literary and Cultural) Urban Studies
Gentrification
Climate Fiction and Environmental Humanities
SECRETARY
Andrea Strothmann
R 4048 | KG IV
amst@anglistik.uni-freiburg.de
☎ +49 761 203-3348
📠 +49 761 203-3351

Office Hours: Monday-Friday, 9am-2pm
Postal Address:
Jun.-Prof. Dr. Maria Sulimma
Englisches Seminar
Albert-Ludwigs-Universität Freiburg
79085 Freiburg i. Br.
FACULTY & STAFF