M.A. in British and North American Cultural Studies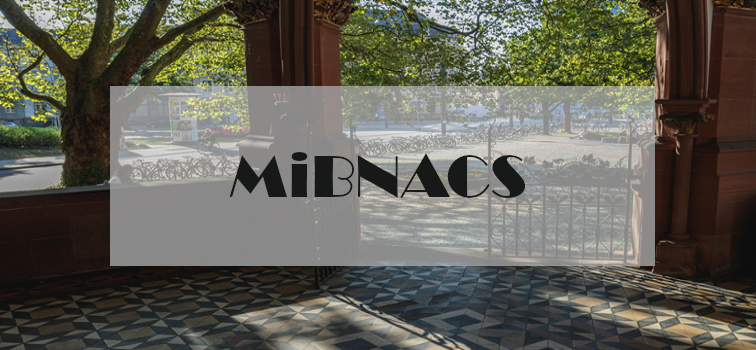 The Master of Arts in British and North American Cultural Studies (MiBNACS) focuses on English-speaking cultures in Great Britain and North America. This means that we focus on the world of Shakespeare just as much as on the world of Walt Disney, and we work with the dialects, literature, media, and theoretical and methodological concepts that have developed and proliferated over the past few decades.
MiBNACS is a transatlantic program of study. The British and American schools of cultural theory are sometimes conflicting, but often complementary; we give them each equal treatment. Our instructors possess a wide range of specializations, which extend from the Indian subcontinent to Canada, to African-American culture, to detective novels – so a vast spectrum is available for master's thesis topics.


Program Structure and Content
Program Content
The MiBNACS program focuses on the theory and operative elements of cultural practices, primarily in Great Britain and North America, as well as in the colonial and postcolonial spaces dominated by Britain and America. The Master's degree enables students to critically reflect on cultural phenomena, as well as on their own cultural position and embededness within global structures. Furthermore, it allows students to develop an academic understanding of different forms of cultural contexts, whether as structures, systems, or sometimes as pressures. The program is interdisciplinarily designed and builds upon competences which were acquired during students' completed Bachelor's degrees, with their focuses on philology or cultural studies.
During their studies, students may set their own focus, setting priorities in the academic realm as well as in building competences in related fields of work; to that end, they are also encouraged to take advantage of the possibilities offered by the EUCOR network.
Modules and Courses
This M.A. program is made up of modules, each focusing on a specific topic. The modules can consist of a variety of course types, including seminars, lectures and tutorials. Some courses are required and others are elective. The courses in this program fall under the following modules:
Cultural Studies

Foundations of Cultural Studies
British and Postcolonial Cultures
Transdisciplinary Perspectives (elective):

Media and Culture
Multilingualism and Language Politics
Theories of Cultural Studies
Core Texts of Cultural Studies
Research and Teaching Methods
Electives in Cultural Studies
Program Requirements and Sequence
Admissions
Language and Acceptance Requirements
We welcome applications from candidates with an undergraduate degree (BA or equivalent) with a high GPA.
The Master of Arts in British and North American Cultural Studies requires an excellent command of the English language: you must have a level equivalent toCEFRC1, certifiedby TOEFL (PBT 600, CBT 250, iBT 100), IELTS (7.5–8.0), or Cambridge (CAE/CPE). A working knowledge of German is not required, some basic German is useful for everyday situations.
Application
The program starts in the winter semester (presumably October), and the annual application deadline is June 15.
We now have an online application process starting April 1. Please change the language to English in the bottom right corner. Then you can click on "Applicants" where you find the green button "Self-registration."
If you have any questions please send an email to mibnacs@anglistik.uni-freiburg.de.
Required Documents
Excerpted from the admissions guidelines (authoritative text in German here):
§ 4 Application
(1) In order for your application to be accepted, the following documents must be submitted:
A certified copy of your undergraduate diploma
A certified copy of your transcript of records outlining the contents of your undergraduate degree (documents in languages other than English, German, or French need to be translated and officially notarized by a certified translator into German or English)
Proof of successful completion of an English language examination (if necessary)
Two letters of recommendation from academic teaching staff (in German or English)
A statement of intent (two to three pages, in English), in which the applicant states his or her reasons for seeking acceptance to the MA program
A 2,500 word essay written in English on the subject of the applicant's choice, which relates to one of the English Literatures and Literary Theory modules (Foundations of Cultural Studies; British and Postcolonial Cultures; North American Cultures; Special Topics in Cultural Studies; Transdisciplinary Perspectives (Media and Culture; Multilingualism and Language Politics; Theories of Cultural Studies); Research Methods). It can be an excerpt from a finished research project (e.g. a term paper, a bachelor's thesis, a publication, or a conference paper)
A chronological CV (résumé) (two to three pages in length, written in English)
PLEASE NOTE THAT YOUR APPLICATION WILL ONLY BE CONSIDERED IF ALL THE DOCUMENTS LISTED ABOVE HAVE BEEN RECEIVED.
Enrollment
General information concerning enrollment can be found on the Student Service Center's website.
Costs
Semester and student activity fees: €155 per semester
€1.500 extra for non-EU applicants (see http://www.studium.uni-freiburg.de/en/studentservices/study-fees?set_language=en for exceptions)
Cost of living: estimated between €650 and €1,000 per month (unfortunately, the cost of rent in Freiburg is rather high; consider student accommodation, more information at https://www.housing.uni-freiburg.de/international-students)
There are no stipends available from the university for MA students as of yet
Contact
The coordinator of the MiBNACS program will be happy to advise you concerning the details of the application and admissions process as well as concerning the program in general.


Program Director
Prof. Dr. Wolfgang Hochbruck
MiBNACS Coordinator
Kristina Seefeldt
mibnacs@anglistik.uni-freiburg.de
☎ +49 761 203-3345
R 4045 | KG IV
Mailing Address
M.A. in British and North American Cultural Studies
University of Freiburg
English Department | North American Studies
Rempartstr. 15
79098 Freiburg
Germany